Join the RePack trash-free movement
You don't have to accept to receive trash at home when you order online!
RePack replaces disposable packaging with reusable packaging designed to be returned.

This way, your online shopping leave no waste behind and saves up to 80% carbon emissions.
Less trash, better vibes.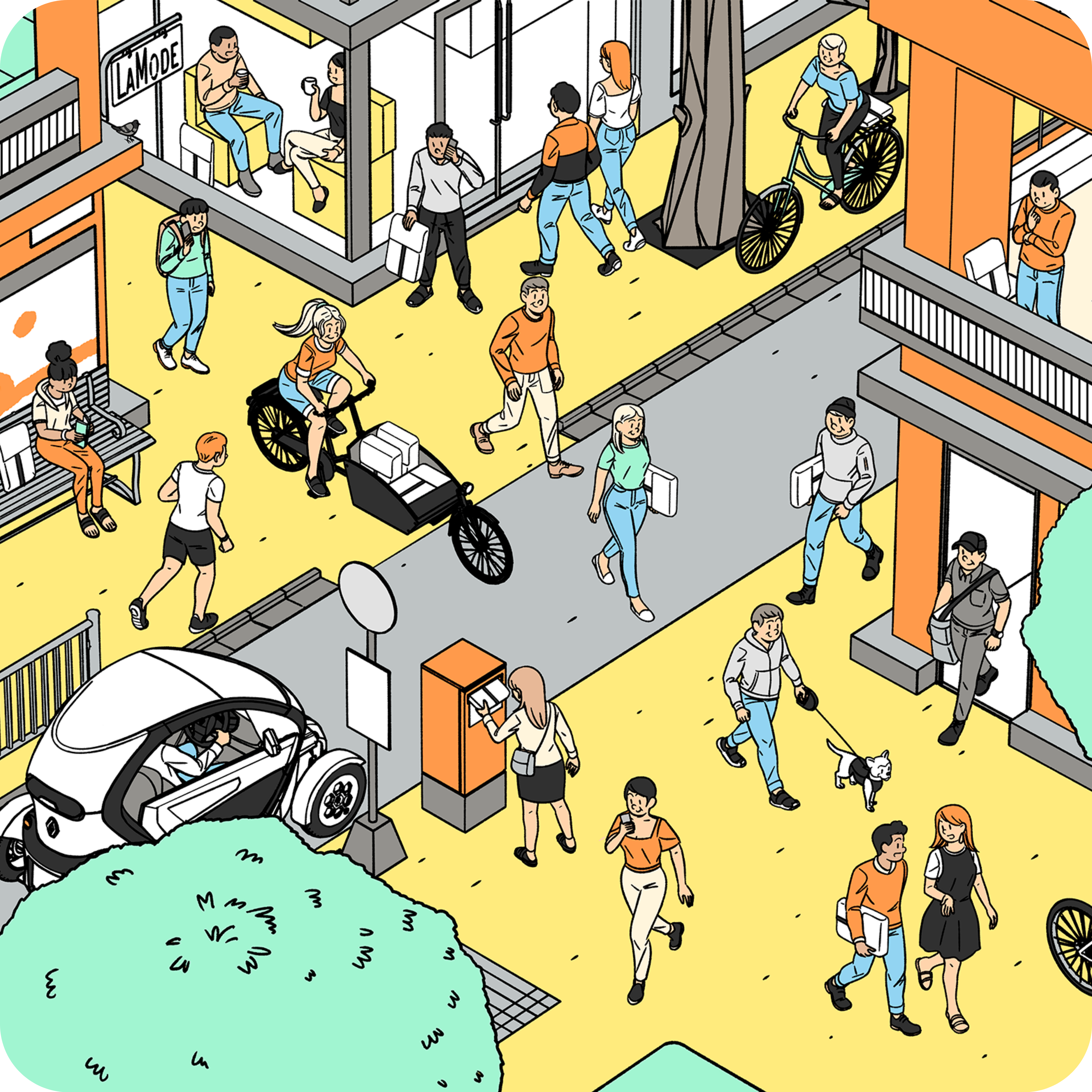 How does RePack work?
① Your products are packed and shipped in a RePack.
② After receiving your products, you return the empty RePack by dropping it for free, in any mailbox in the world.
③ The returned RePack is cleaned and reused for future deliveries, reducing waste and CO2 emissions!
How do I return products with RePack?
Your purchase does not fit? It was a rented item? You are taking part in a take-back program?
Simply re-insert the product(s) into the RePack, tighten it with the Velcro strip, and seal it nicely with the included sealing sticker.

Once the package is secure, follow your store's instructions on where to return it!
Extra tips to return your product(s) seamlessly
No sealing sticker? You can use normal tape over the open flap, your post office usually can provide some.

No need to wrap the entire RePack, and please don't use extra strong tape as that would damage the RePack and make it unfit to reuse!

Make sure no other address is visible, as that would slow down the return process.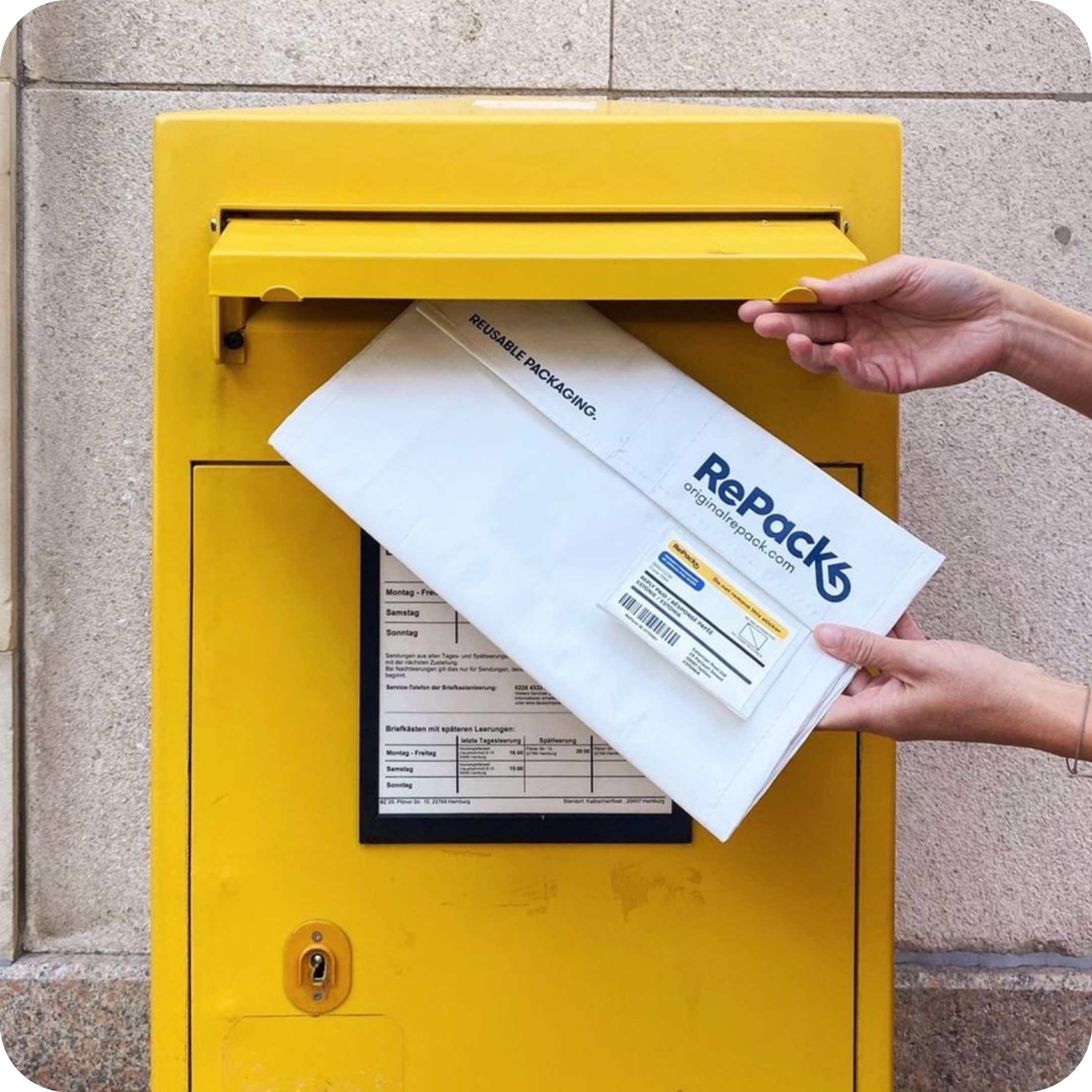 How do I return my empty RePack?
RePack is super easy to return, so it can be reused!
Fold it, make the prepaid label visible and drop it for free in any mailbox in the world. (See map below to find a mailbox near you!)
See below to download more detailed instructions in your language and for where you live.
Curious about RePack's
sustainability impact?
Why does returning RePack really matter?
RePacks are strong enough to last at least 40 cycles and every time they are returned, they remove the need to produce new packaging! That's why we need you to play your part and return your RePack, so another person like you will receive their products in it, keeping the reuse-party going!
Why is reusable better than disposable packaging?
No matter if it's made of plastic, cardboard, or corn starch, disposable packaging is wasteful. Most of it is burnt, landfilled, or is still wandering in nature. Only 9% of all plastic waste has been recycled: we can do better!
Returning RePack has a footprint of 36g of CO2 - the equivalent of an e-mail with a large attachment. It's a super simple solution to reduce trash and CO2 emissions.
Sharing #MyRePack experience
Share your RePacking experience with us, tag @originalrepack and #MyRePack to spread the love <3