RePack for


E-commerce on Woocommerce



Offer reusable packaging on your Woocommerce online store to reduce your environmental impact.
You'll exceed customers' expectations at delivery without breaking the bank!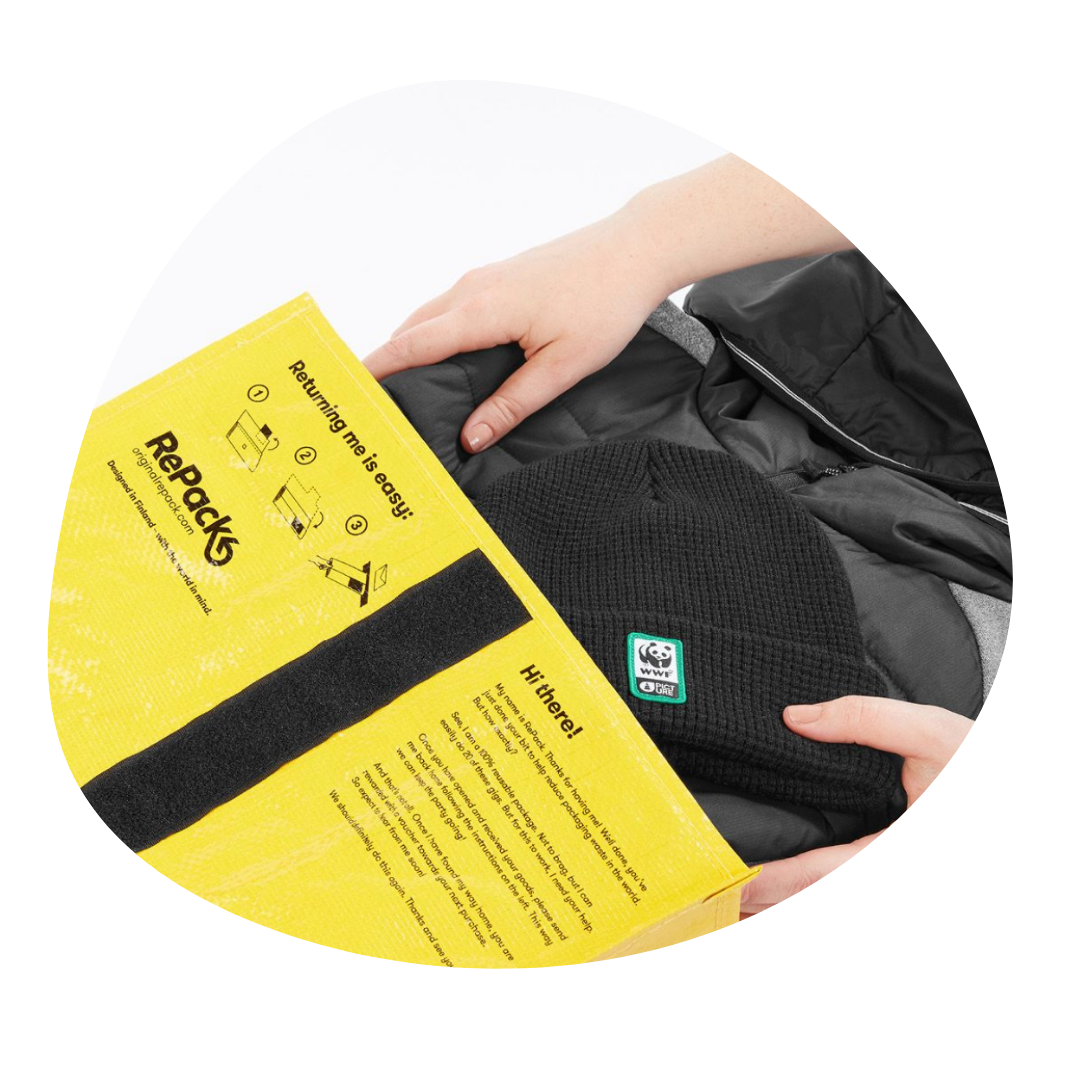 They already adopted RePack





Break free from Single-use
Forget about packaging sourcing and pricing challenges by no longer relying on single-use.
Customers who receive your products in a RePack will love and value the unique experience.
Lower the impact of your online orders by using RePack instead of single-use alternatives.
How to use RePack bags for your E-commerce deliveries?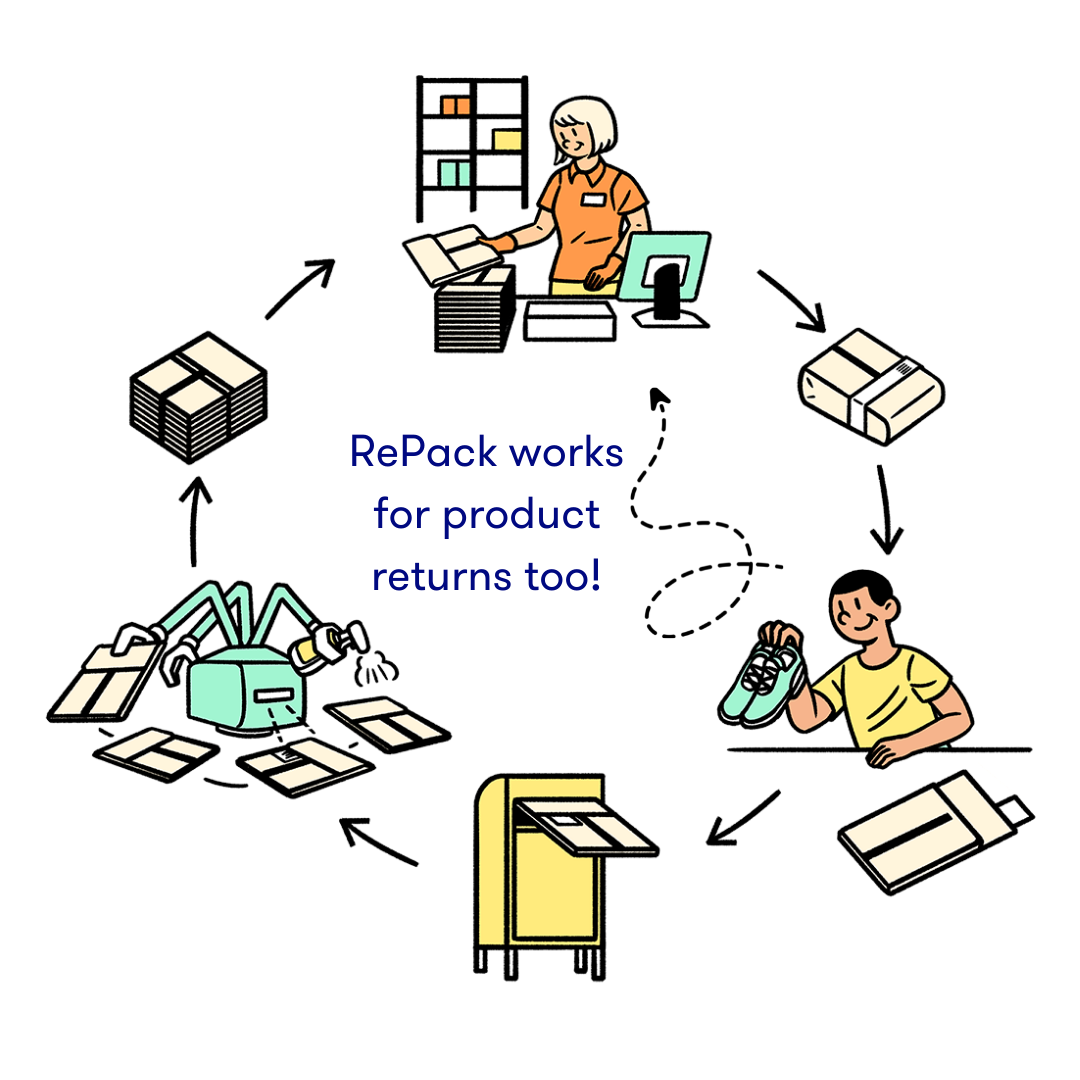 Lease the RePack bags from us.

Customers choose RePack through our integration for Woocommerce.

Ship to your customers in RePacks.

Customers return the empty RePacks to the RePack hub from anywhere in the world.

Product returns come back to you in RePack.

We take care of reverse logistics and cleaning.
Sustainable but

̶e̶x̶p̶e̶n̶s̶i̶v̶e̶
For the best impact, we recommend offering RePack as an option to customers at checkout.
How to offer RePack on your Woocommerce store?
"The Repack integrations shows great results: more than 30%
of your customers will choose and love this option"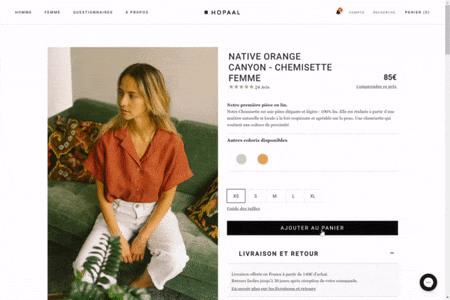 RePack's integration for Woocommerce allows the customer to choose between single-use and reusable packaging before checkout.

It's a simple, user-friendly feature that can easily be added to the customer journey but comes with a big impact.

The cost is shared with your customers, making RePack a cost-efficient solution for you!
How is the integration added to your Woocommerce store?
We install the app for you.
Standard Installation usually takes 4-5 days to complete. For the installation we charge a small fee.
Once the app is installed, RePack packaging is automatically added to your store's product list with a product image and description.
More details on the integration → Talk to our sales team
Manitober - They do it with RePack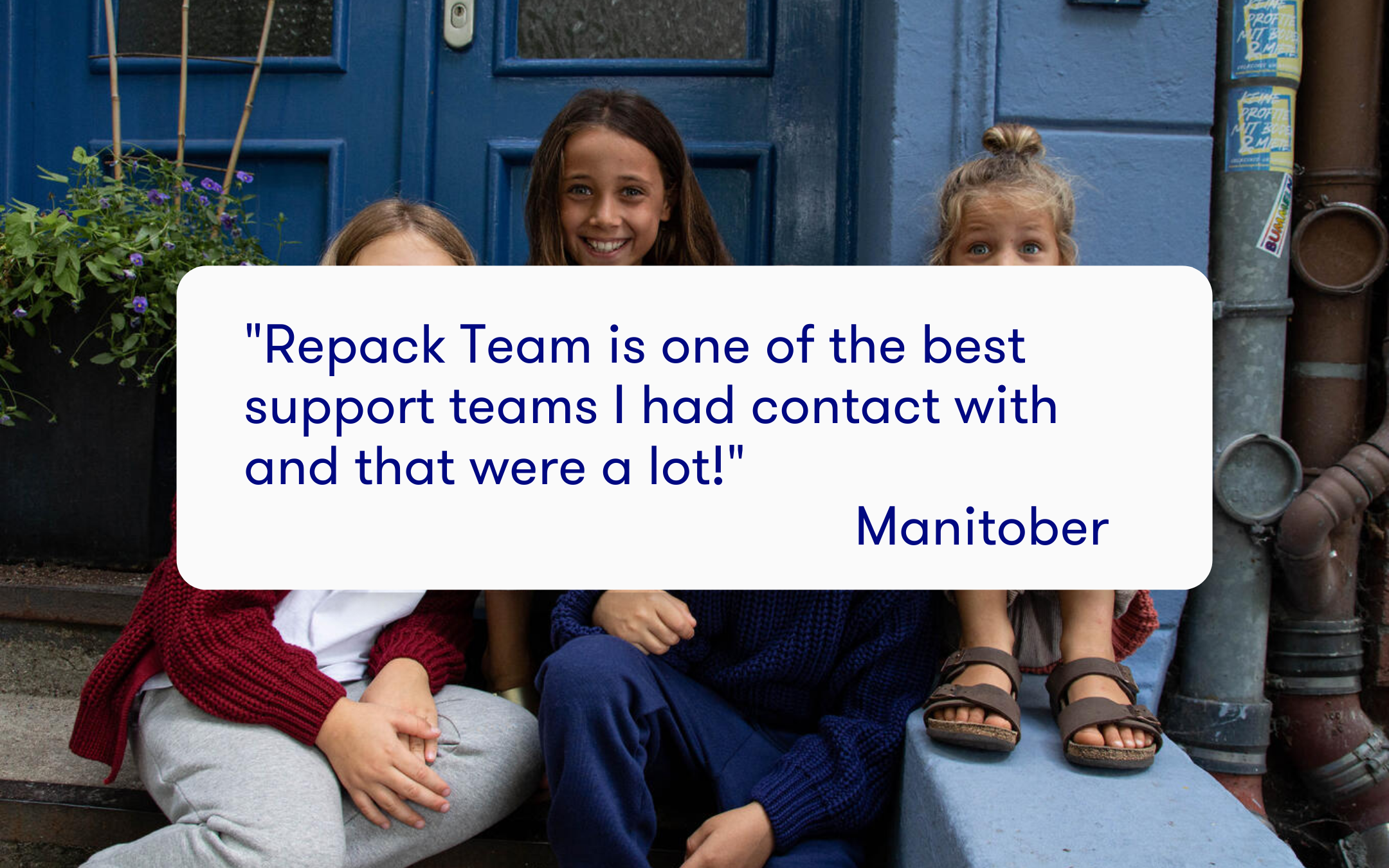 Manitober chose RePack to answer their circular packaging needs. They used one of our integrations to activate the option on their shop:
Easy to implement through the RePack integration

Meaningful impact, with 40% of orders shipped in RePack

Affordable, by transferring the cost to the customers before rewarding them