Using RePack x Shopify makes it easy and cost-effective to ship sustainably.
Offering RePack on your Shopify webstore

Packing with RePack

Improving the post-purchase experience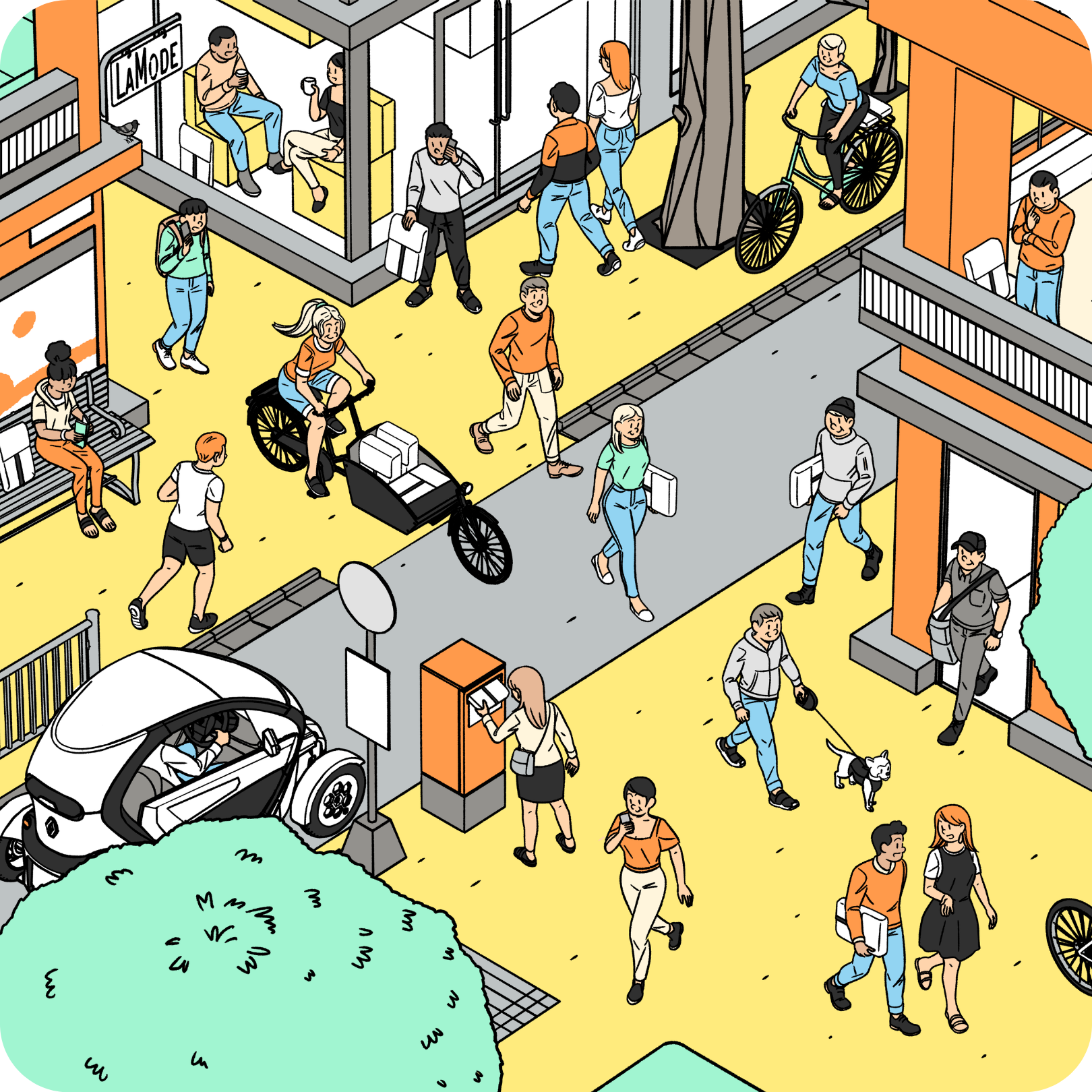 Offering RePack on your Shopify webstore
With our pop-up, you can expect 1/3 of your customers to choose reuse over single-use!
By offering RePack at your webstore, your brand hits the sustainability sweet spot.
RePack is a concrete solution that drastically reduces the negative impact of your shipping activities, strengthening your sustainability commitment.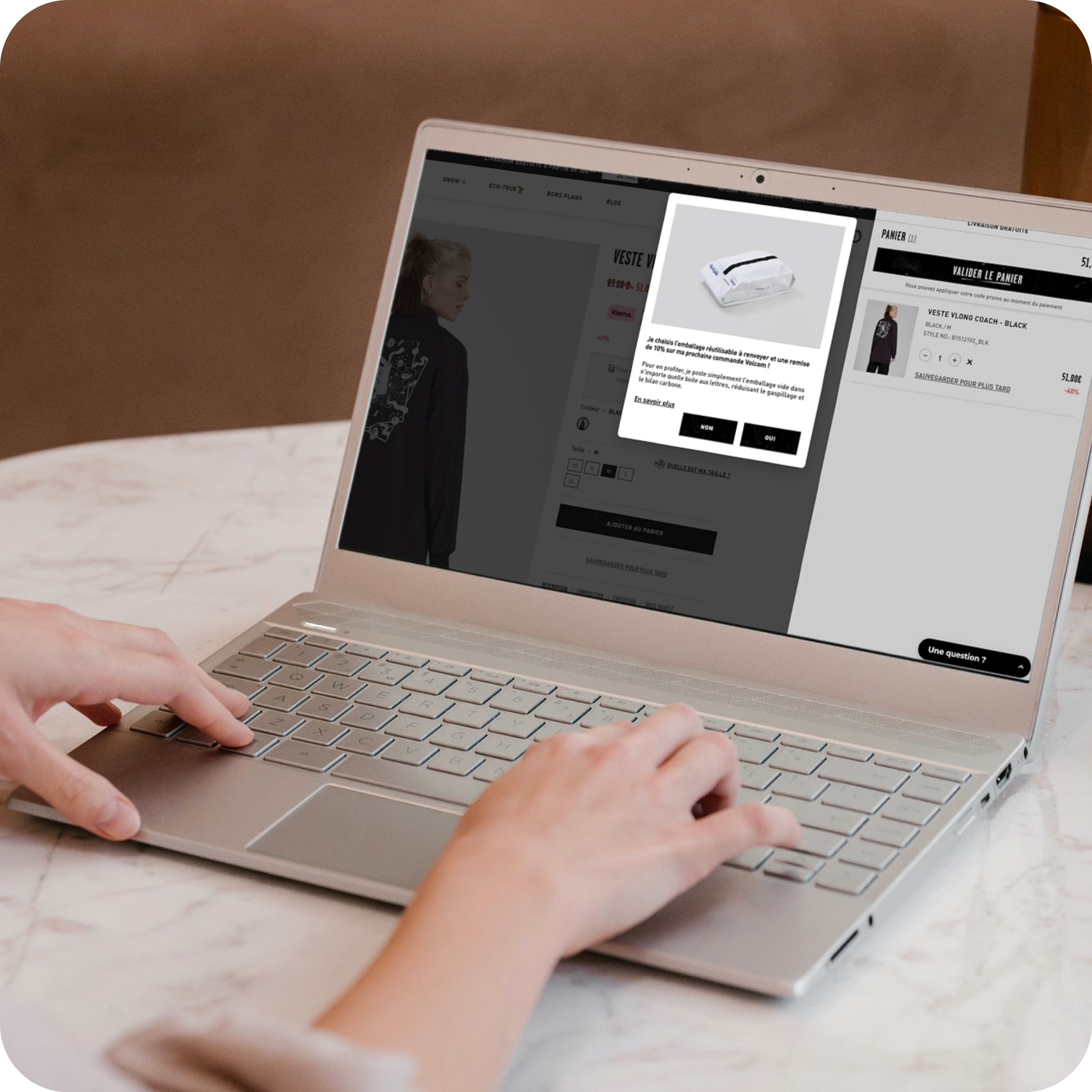 How does it work?
Your customer is asked to choose between single-use and reuse just before they enter the checkout.

RePack's Shopify app simply displays a sleek pop-up window and no changes to the checkout are made.
It's a simple, user-friendly feature that can easily be added to the customer journey but comes with a big impact.
How much should you charge for the RePack option?
Brands usually ask for a fee between 1€ and 4€, covering all, or some of the RePack costs for your brand. You can change the RePack fee at any given time.

This makes RePack not only a way to reduce your footprint and enhance the customer experience, but also a smart investment.
How is the integration added to your Shopify store?
We install the app for you or we deliver the guidelines for your tech team for easy installation.

Standard Installation usually takes 1 to 3 days to complete and is free of charge. For customisation requests, we charge a small fee.

Once the app is installed, RePack packaging is automatically added to your store's product list with a product image and description.
Packing with RePack
RePack is easy to handle by logistics and guarantees a safe delivery.
You pack, seal and ship!
With your first order, you receive the bags, detailed packing guides and your preferred RePack sealing method.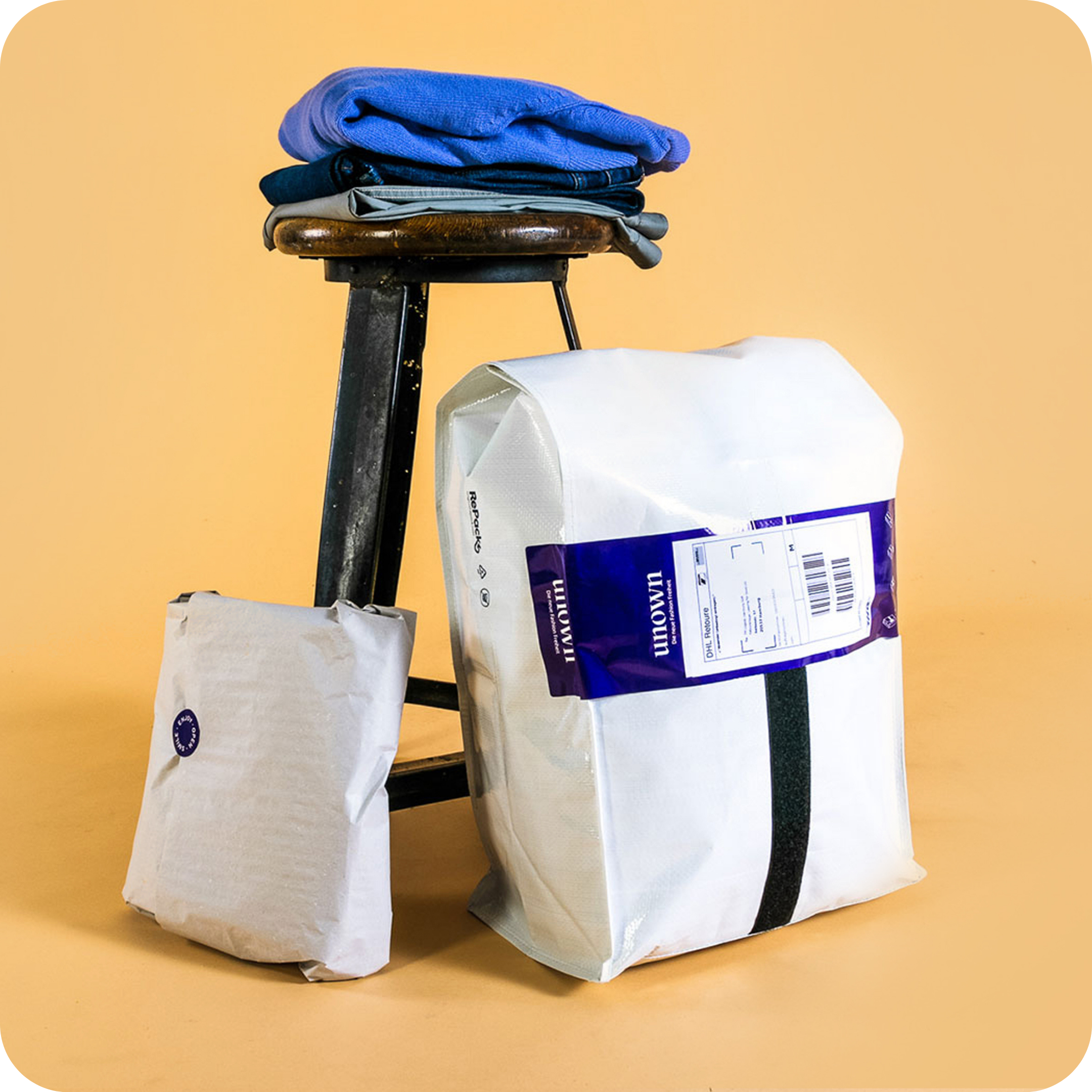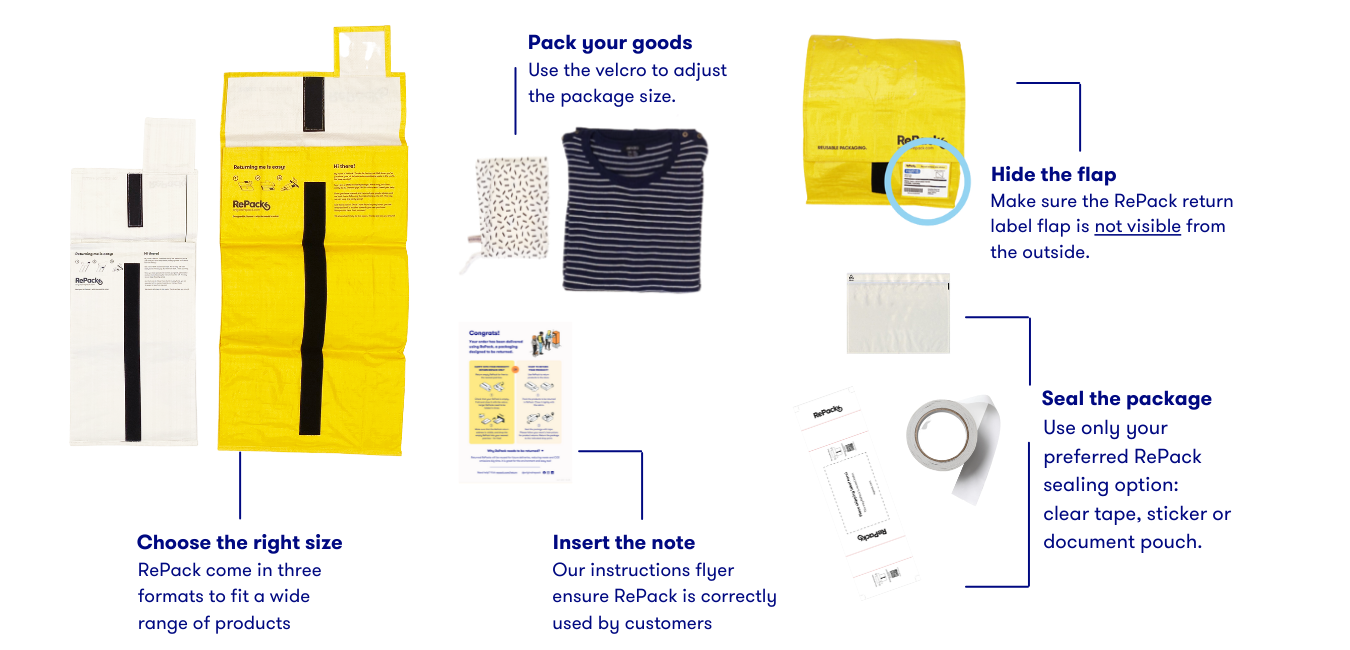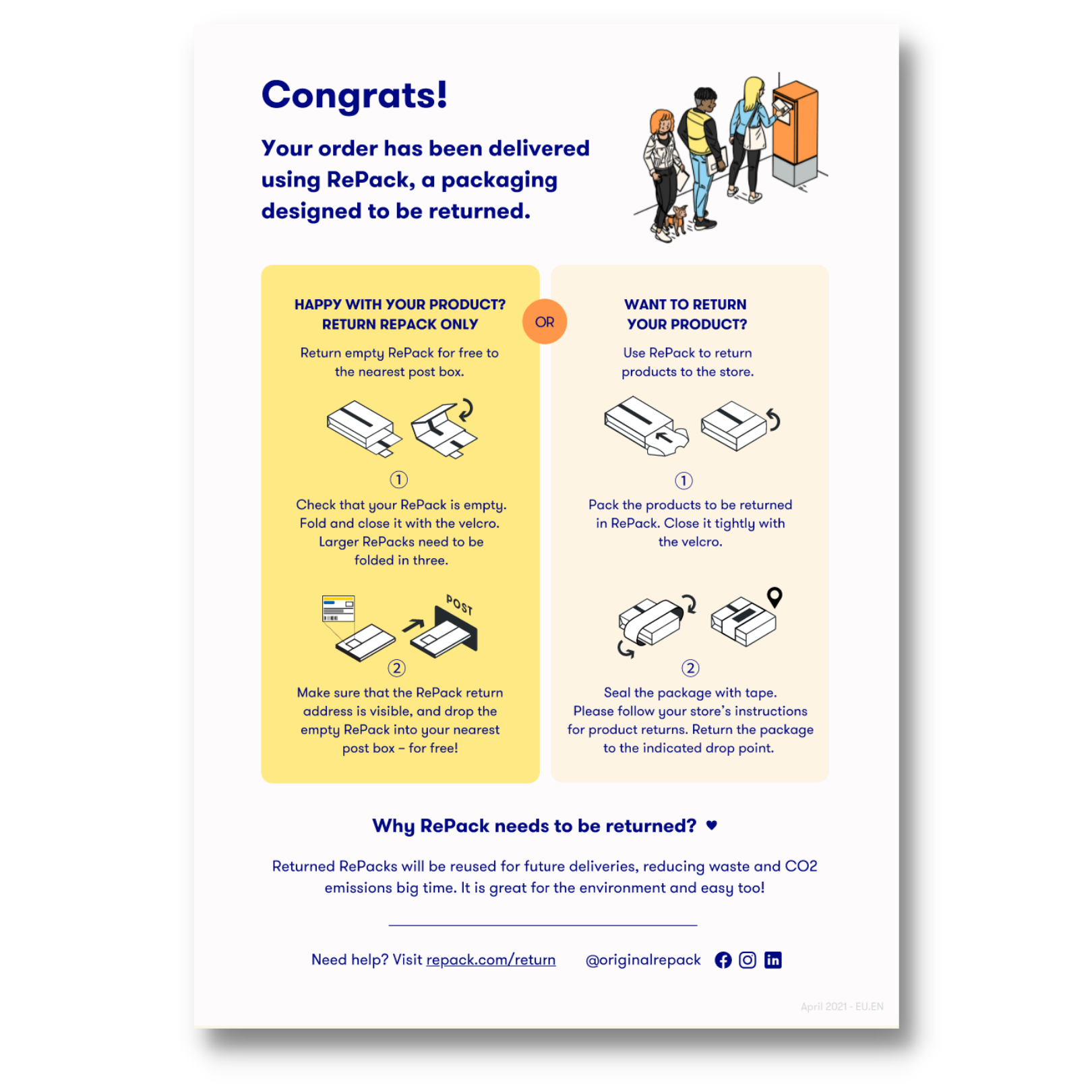 Why sending an instruction note is important.
Let's be honest, most consumers have never used reusable packaging when shopping online.
This will be their first time.
Let's make it a good one.
To keep the RePack return rate high and your customers happy, add an instruction flyer into the RePack.
A flyer gives clear and simple instructions on how to return the empty RePack or how to return a product to your store.
Improving your post-purchase experience

With our Shopify API, your brand can build a long-lasting relationship with customers.
Connecting customer emails with each RePack order has a big impact on the user experience. It enables for example:
Reward your customers

E-mail return instructions and reminders

Collect valuable customer feedback

Analyze return statistics & behaviour



Shoppers who receive your products in a RePack will remember the experience and added value.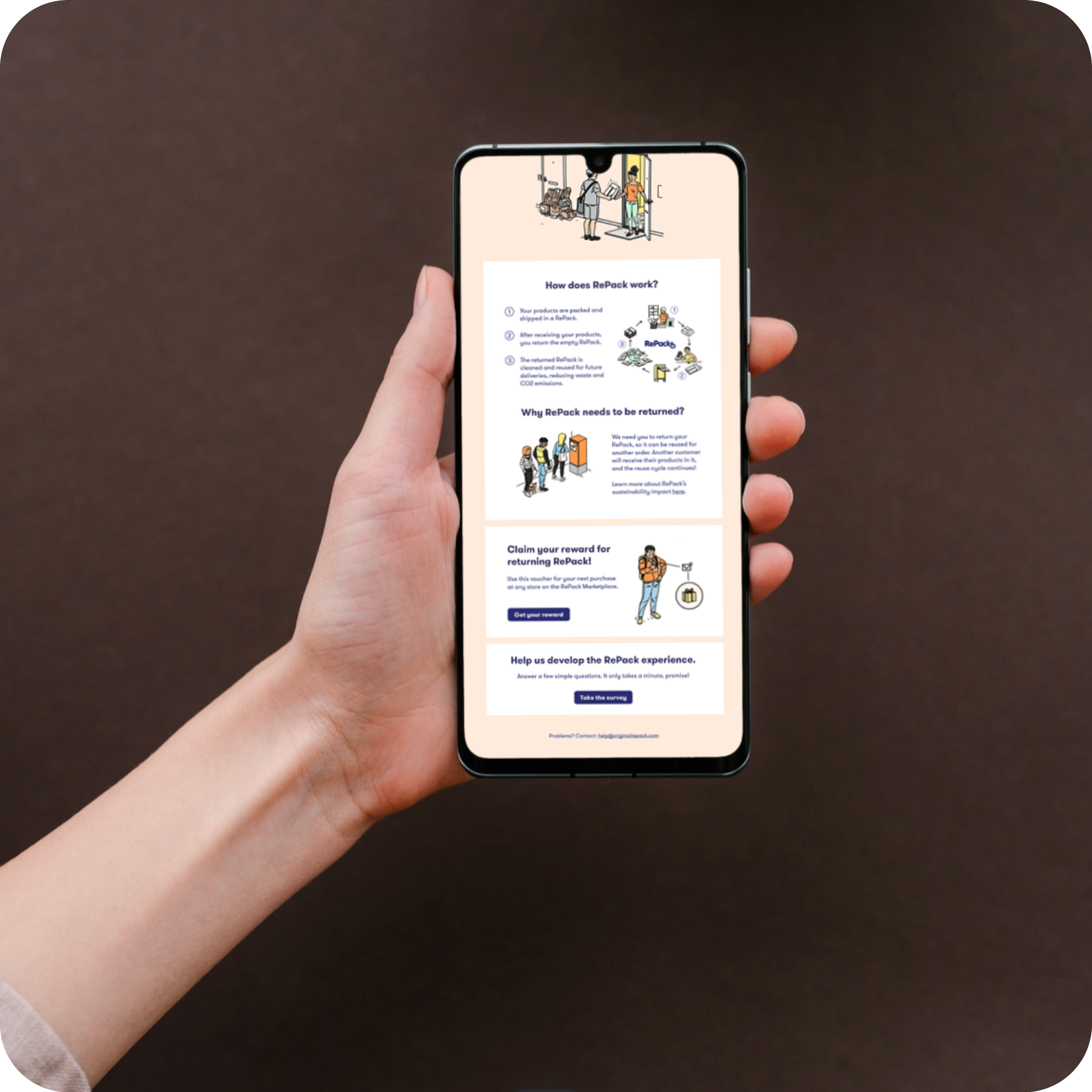 How rewarding your customers improve the RePack experience
Repeat customers account for 40% of webstores revenue, making RePack a great driver of purpose-driven loyalty.
With our optional RePack Reward Program, consumers are automatically rewarded for using RePack.
You decide what the reward is, if any. For example:
10% discount off next purchase

Next RePack for free

Charity donation

Loyalty points