RePack for
Intracompany Logistics

Use a convenient reusable packaging for your parcels travelling back and forth within your company
Find out how RePack can replace single-use packaging in your company's processes! RePack is perfect for samples, Click&Collect or any B2B exchanges.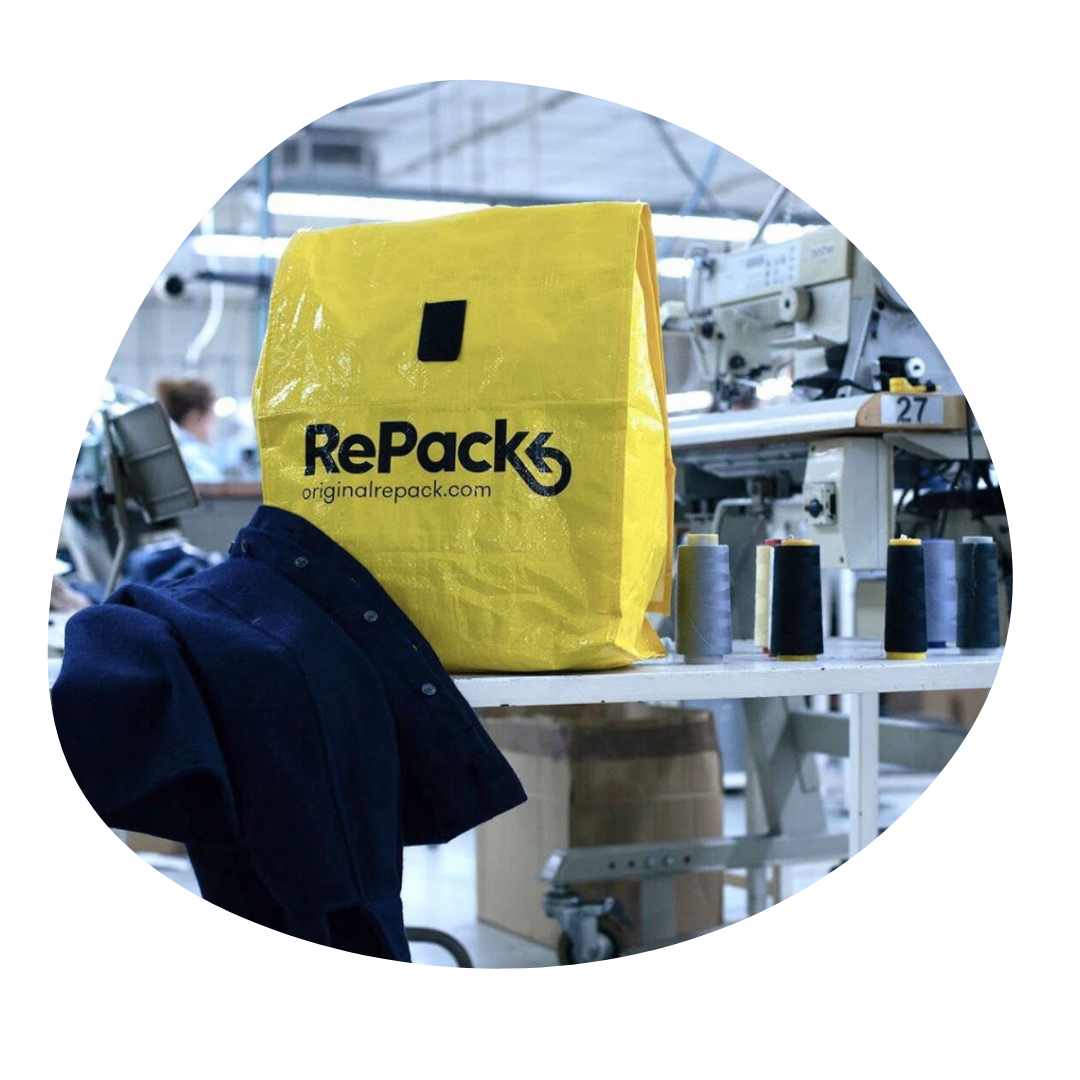 How does the service work?
RePack is a great fit for businesses with existing circular models and where reusable packaging is needed.
You rent the RePack bags for a monthly fee

You exchange RePacks parcels back and forth

You control shipments, reverse logistics and cleaning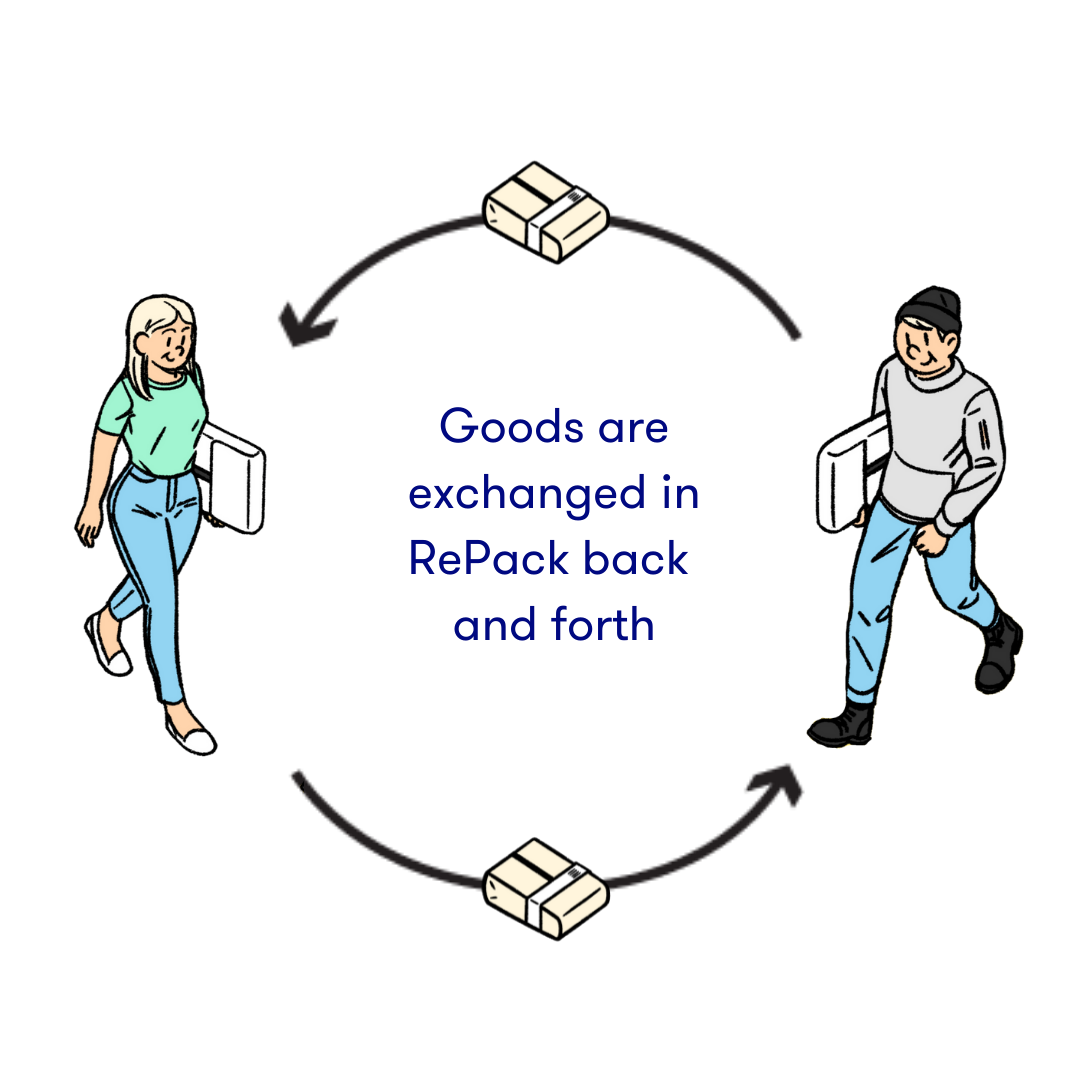 What is included in the service?
✓ Volume of bags needed per month
Based on your volume of shipments and the sizes you need

✓ Up to 10% top-up per month


We make sure you never run out of bags





+ Cleaning kit (additonnal fee)
All-natural, to keep your RePacks
in top condition

✓ Implementation concierge
Our team provides technical assistance to integrate RePack into your business

✓ Communication support
We help you tell the world!

+ Sealing stickers (additionnal fee)
Both for shipment and return to ensure a smooth customer experience
The service does not cover (1) the delivery cost from RePack to our warehouse, (2) your shipping and return costs
Packing and cleaning with RePack
RePack is ideal to exchange products back and forth
In your first order, you'll receive the volume of bags you need per month and if the packages need to be sealed, you can order the sealing solutions from us.
RePacks are as easy as it gets to pack, unpack and be reused.
If you're looking for more information about our packaging models, you can check out our brochure here.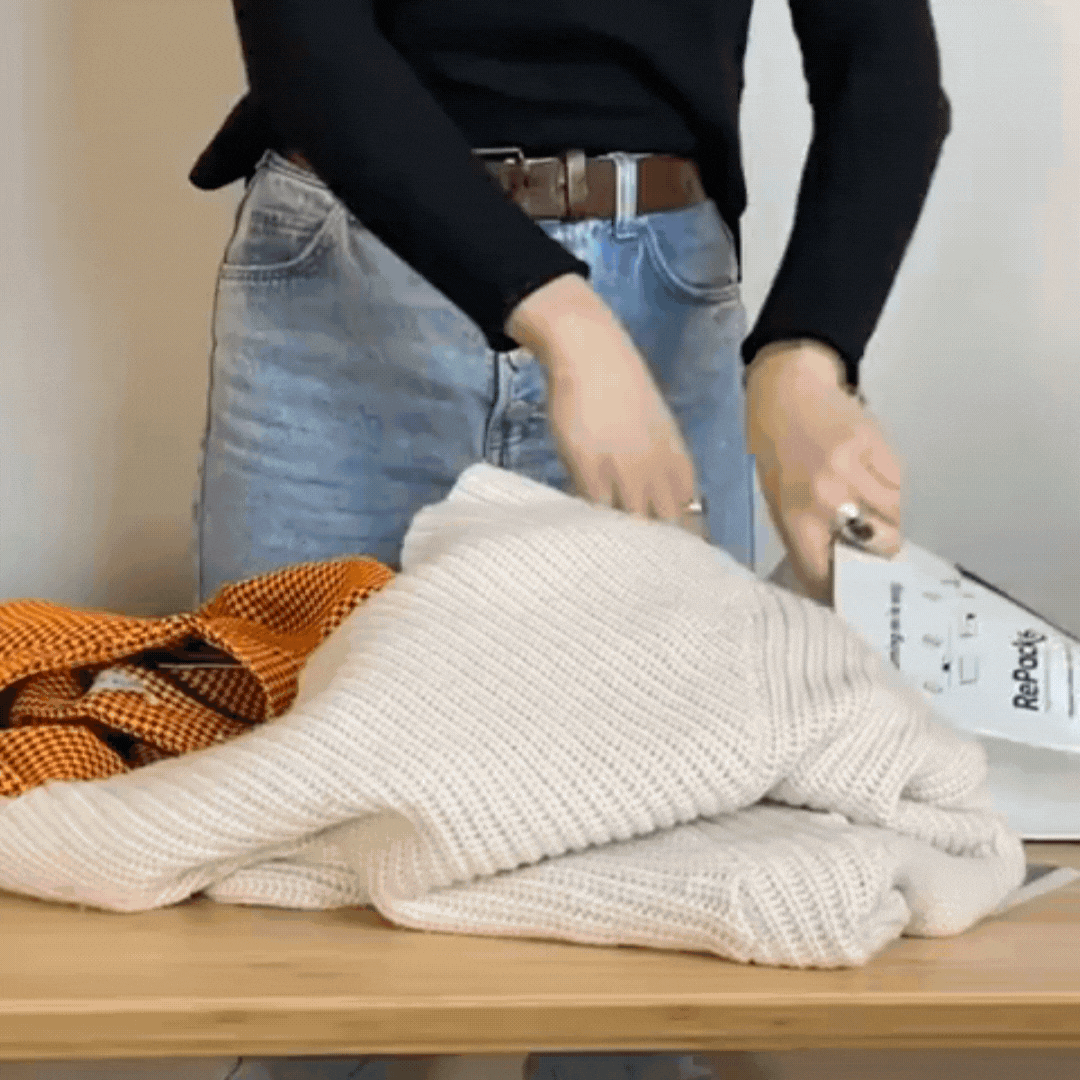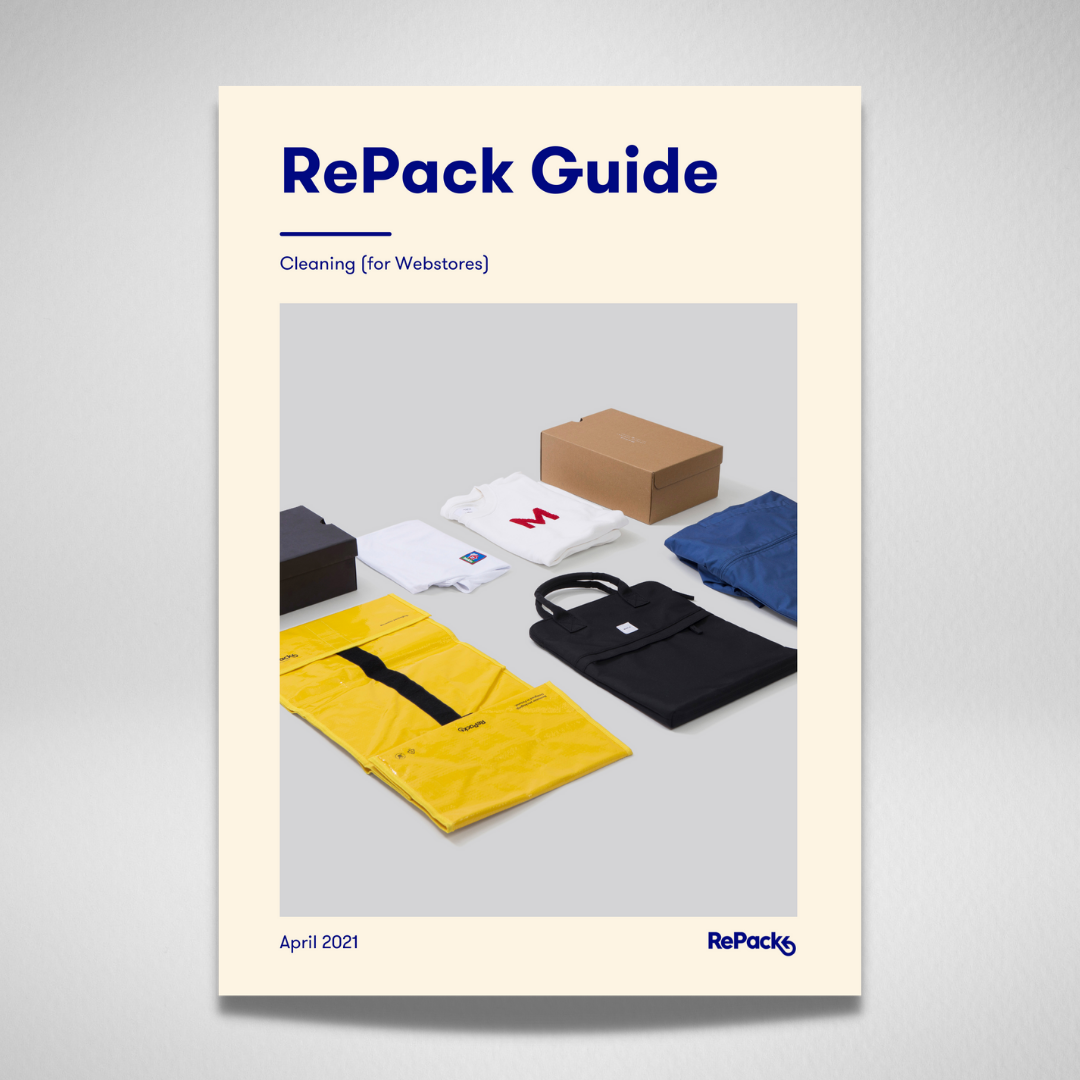 We provide detailed cleaning guides and tools for you to manage your reusable packaging stock.

The cleaning guide provides instructions on how RePacks returned are cleaned and sorted.

The cleaning kit can be purchased from us to help you keep your RePack in perfect condition.
RePack was created with the belief that prevention and reuse are the best options to reduce waste. RePack's system is designed to be returned and reused, therefore, it avoids disposable packaging waste every time it is used.

Besides e-commerce shipments to consumers, reusable packaging can be integrated in many different cases. Brands like GANNI explored the return journeys that already exist within their operations and found more use cases for reusable packaging to reduce unnecessary waste: internal staff orders, samples, etc.

Using reusable packaging for existing circular journeys makes perfect sense. You remove trash completely from your shipping operations, and the package is reused over and over, drastically reducing CO2 emissions and waste creation.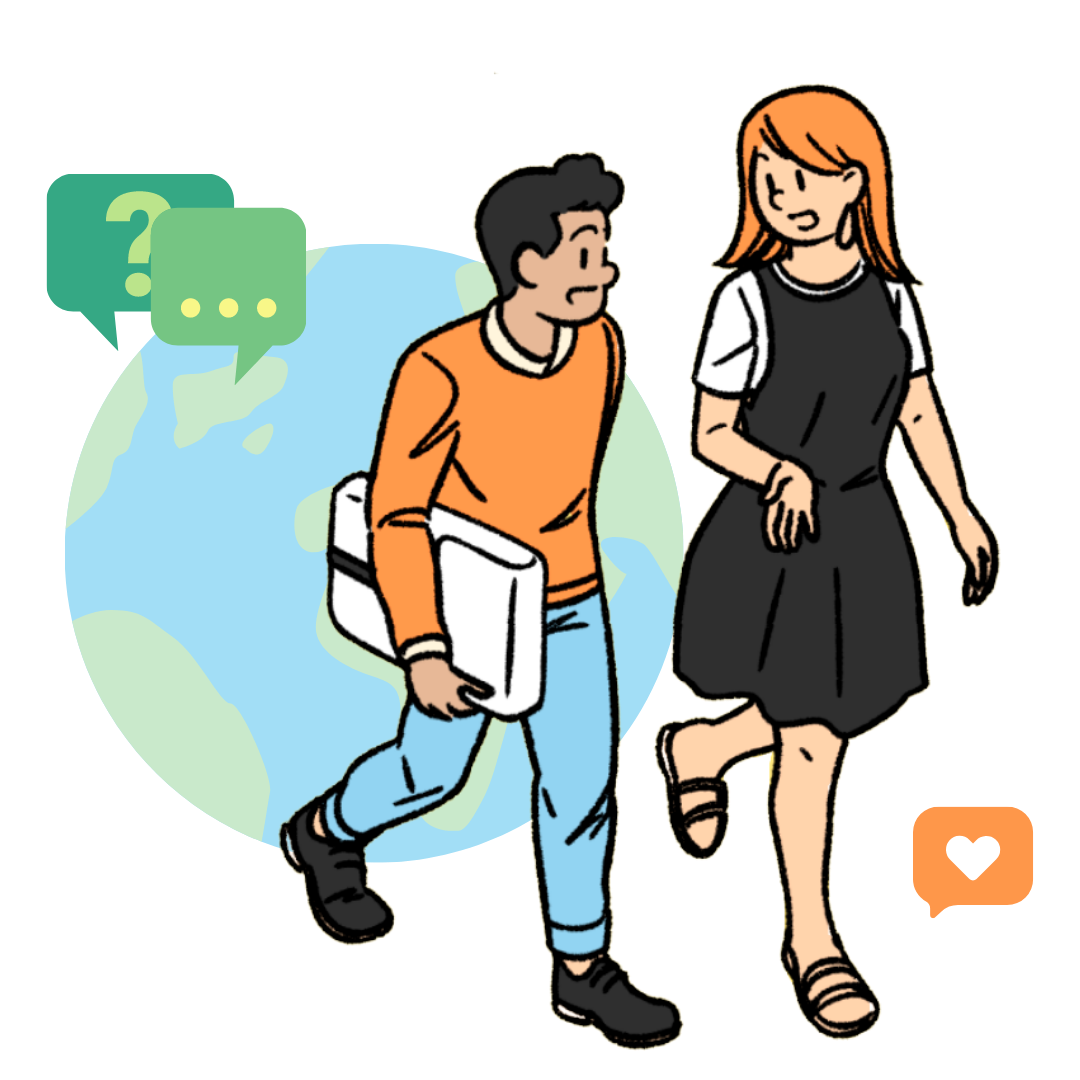 Understand our pricing with this example
Tell us how you work and get a quote for free
Pricing is calculated according to your monthly volumes, the amount of cycles you can do with one bag per month
and the packaging size(s) you need
→ CONVENIENT PACKAGING
→ MONTHLY RENTING FEE
→ ATTRACTIVE PRICING BASED ON YOUR NEEDS