RePack for
Click & Collect
When it comes to the packaging used in your Click & Collect deliveries, RePack is the right balance between convenience and sustainability.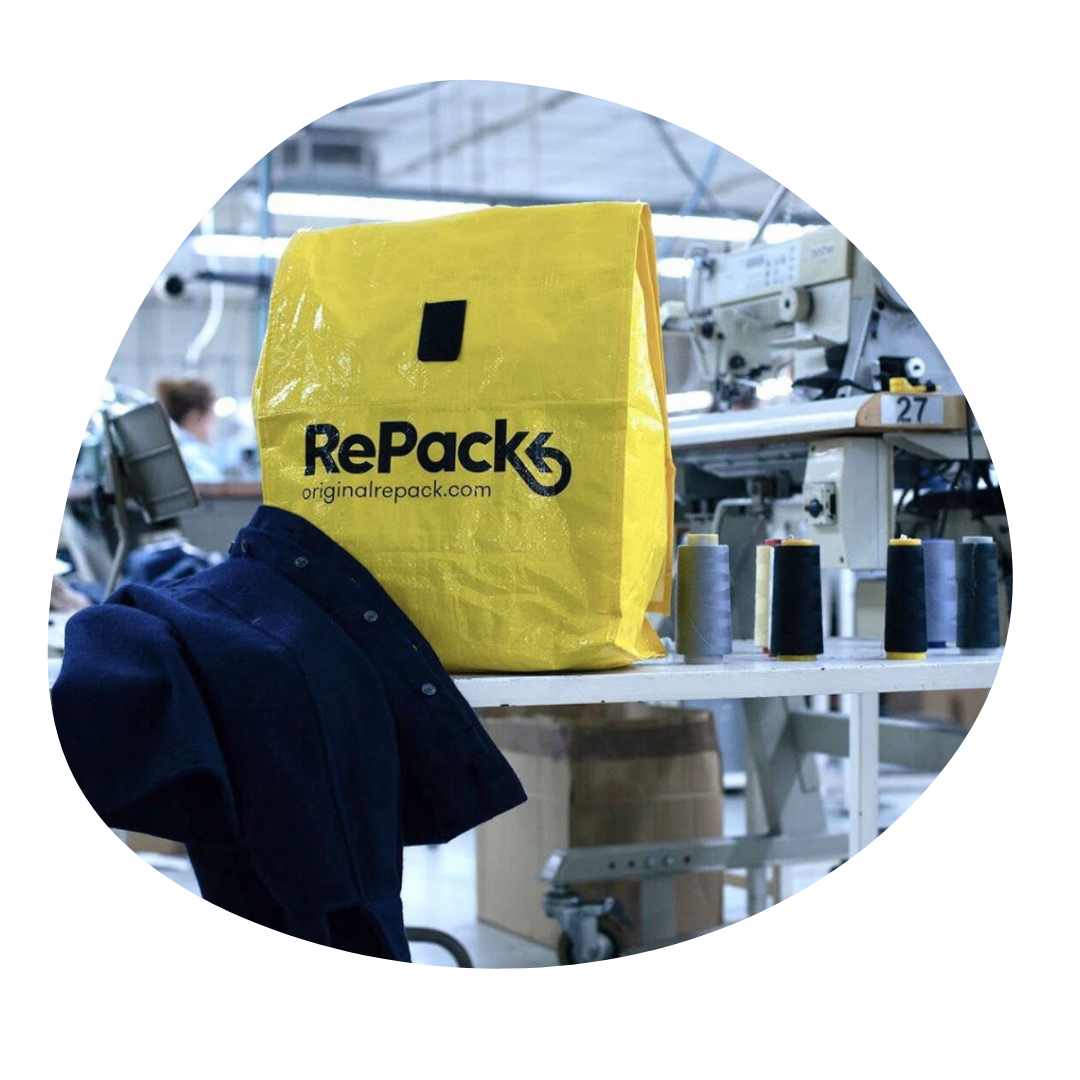 How RePack benefits Customers, Businesses, and the Planet
Break free from Single-use
Put a lid on packaging operational risks and rising costs by renting reusable packaging.
Give your customers a satisfying zero-waste experience when collecting their online orders in your store.
Reuse the same packaging over and over to easily reduce CO2 emissions and cut waste.
How to use RePack bags for your Click & Collect deliveries?
Decathlon Canada - They do it with RePack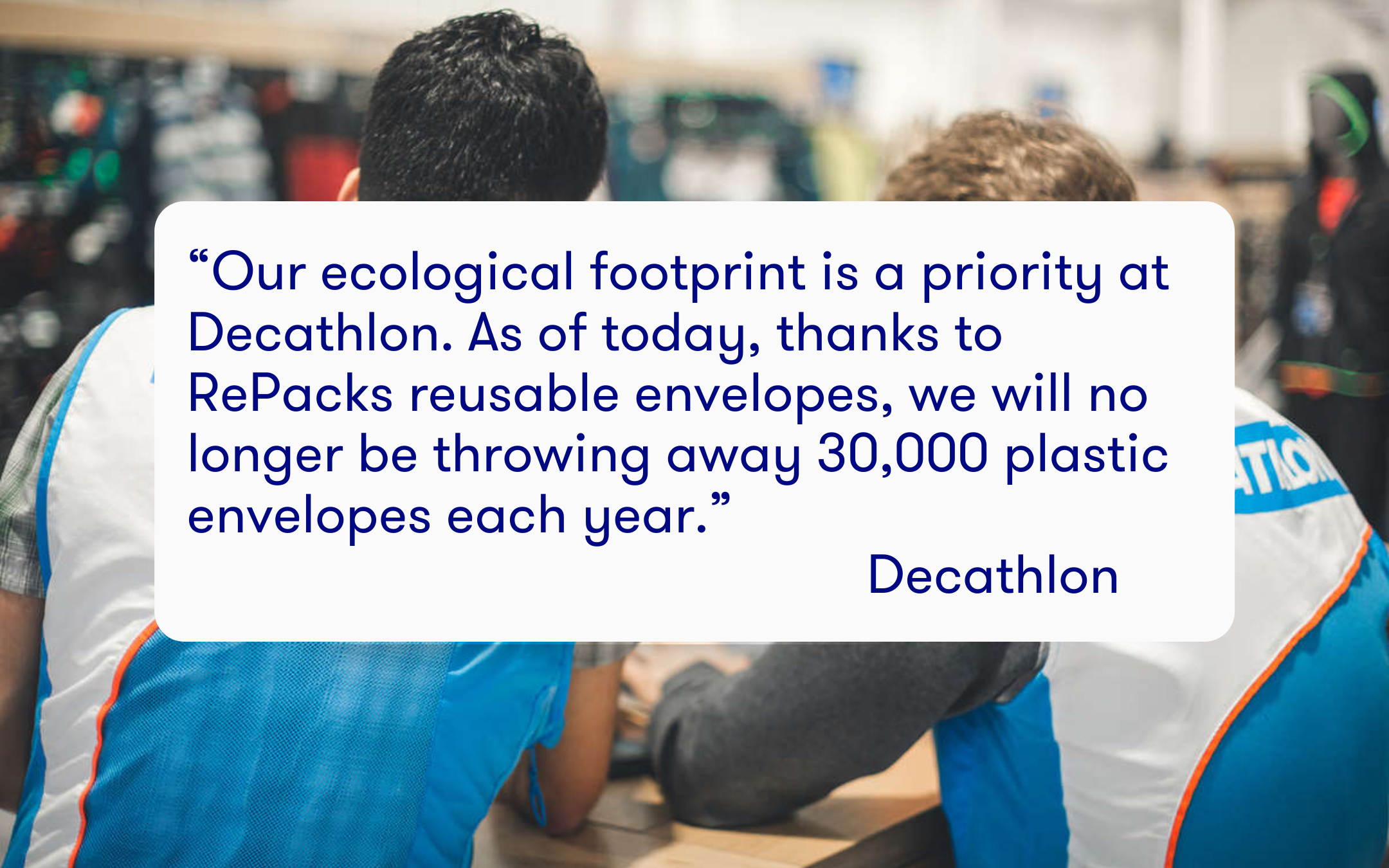 Decathlon Canada prepares all Click & Collect orders with RePack bags with m
inimum effort and maximum impact!
Streamlined Click & Collect process
Removed constraints on packaging sourcing & waste management
Meaningful impact, with ~30 000 single-use plastic bags avoided