Our new custom-made service, designed to meet circular businesses needs
Discover RePack Closed-loop, an easy and more sustainable way to exchange parcels internally and with your customers.

Either you're a rental business, have a Click & Collect service or need circular packaging for your B2B and internal shipments: this is for you.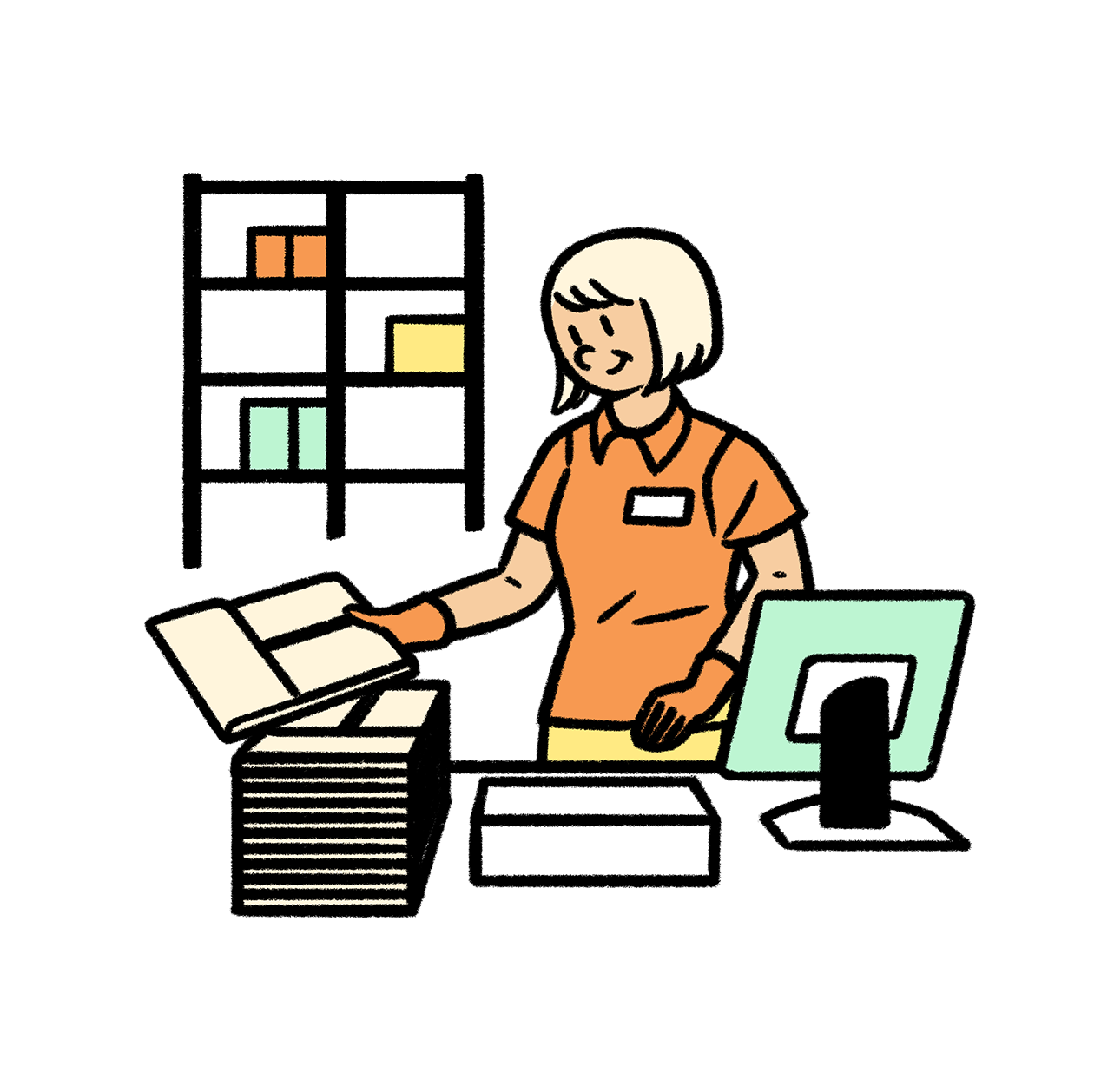 HOW DOES IT WORK?

➀ Ship your products in a RePack

➁ Customers return the bag directly to you

➂ You prepare the bags and re-use them,
over and over again




OUR DURABLE PACKAGING
➀ Three Sizes
All adjustable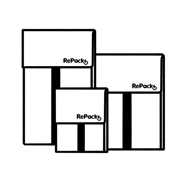 so you never
ship air.
➁ Circular Design
Durable recycled material, upcycled at the end of life.


➂ Easy to use

Including stickers for return instructions and cycle concept
Easy to unpack
No more tricky packaging and tons of trash at home! Rip the sticker, take your products. Fold flat and store your RePack until it's time for the return!
And easier to RePack!
It's super simple to use RePack to return the products. Insert the items in the packaging, adjust its size with Velcro, seal it with the included return sticker and add the return address!
Brand your unpacking experience
For an additional fee, you can customize the sealing stickers to look like your brand!
Interested? Let us know in the form below and we'll send you the details.


WHAT'S INCLUDED IN THE SERVICE?
✓ Volume of bags needed per month
Based on your volume of shipments and the sizes you need

✓ Up to 10% top-up per month
We make sure you never run out of bags


+ Cleaning kit (additonnal fee)
All-natural, to keep your RePacks
in top condition

✓ Implementation concierge
Our team provides technical assistance to integrate RePack into your business

✓ Communication support
We help you tell the world!


+ Sealing stickers (additionnal fee)
Both for shipment and return to ensure a smooth customer experience
The service does not cover (1) the delivery cost from RePack to our warehouse, (2) your shipping costs and customer return costs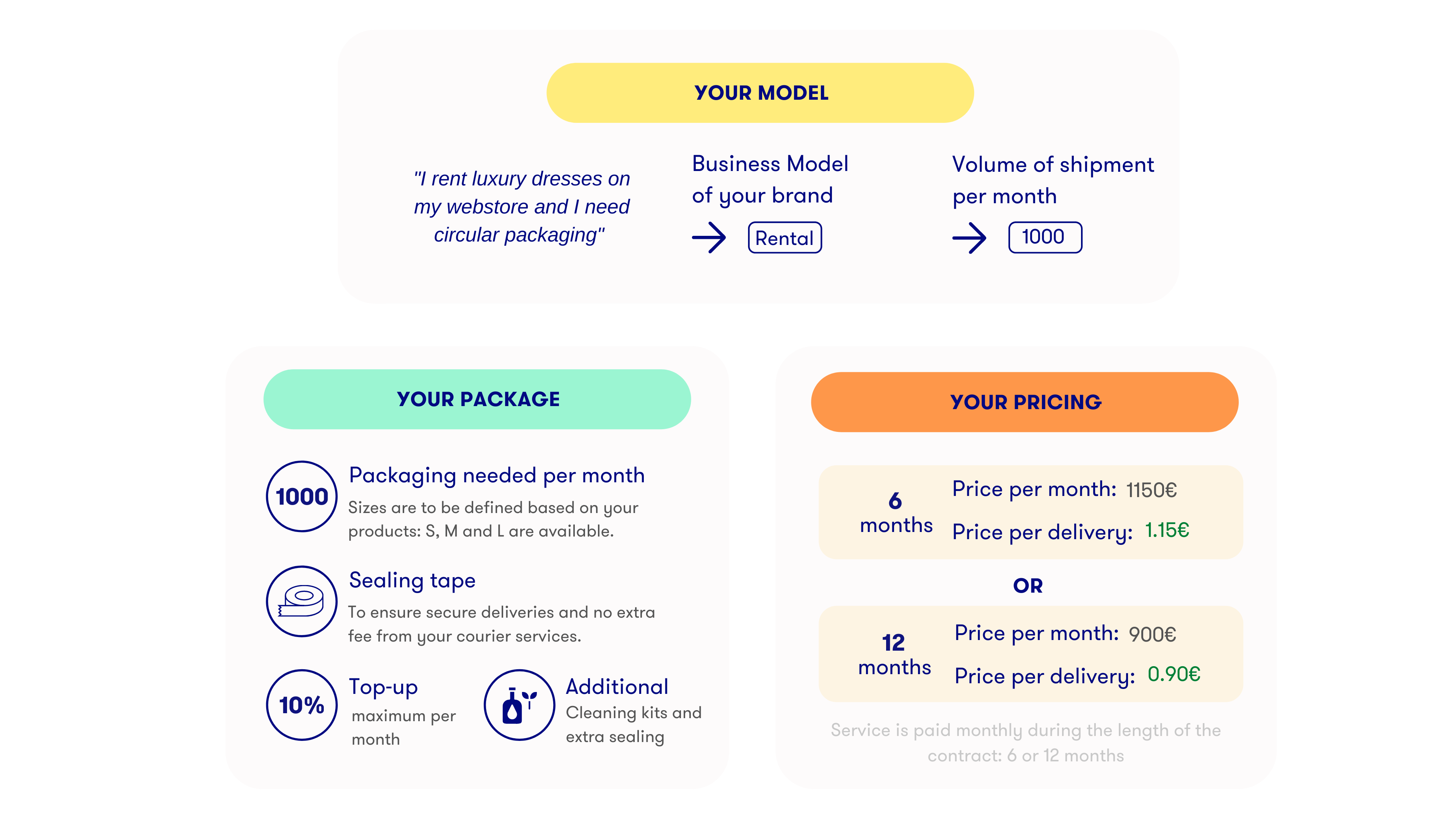 Tell us how you work and get a quote for free
Pricing is calculated according to your monthly volumes and the packaging size(s) you need.


→ 6 or 12 MONTHS AGREEMENT
→ MONTHLY RENTING FEE
→ PRICING BASED ON YOUR NEEDS